1st Place: Flash 405, August 2016: "Connect"
Fiction
---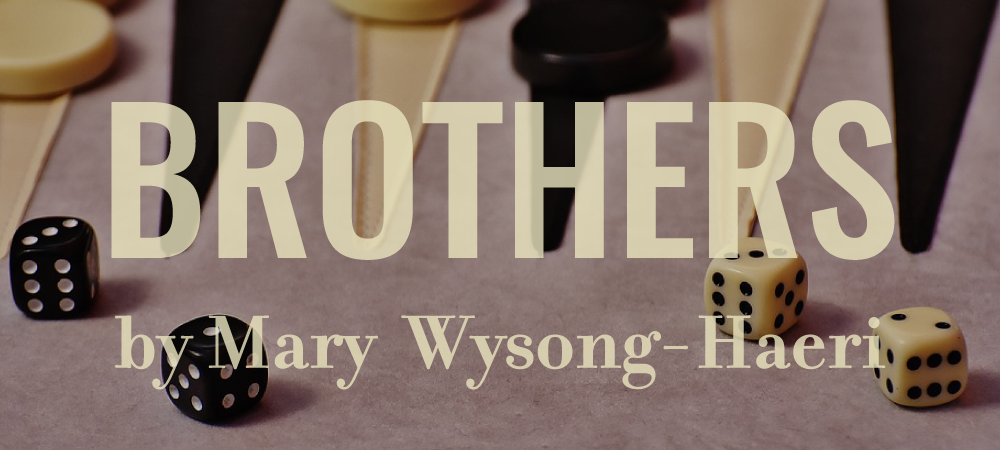 We, the first sons of our father, Mohammad Reza Shirazi, ordered our hotheaded half brother not to take an American wife. We donned our eyeglasses and dialed his long distance number. Over the crackling line we shouted, "There are no jobs in Iran!" "There are gunfights in every street!" "There is war. Iraq has attacked us!" Then in an urgent whisper: "The prison fortress Evin is overflowing with dissidents." We dared to say this despite the phone line's suspicious clicks.
We knelt in prayer. We clouded the dining room with cigarette smoke. Over the click of backgammon dice we shouted out ideas till our voices grew hoarse. Finally, on the first night of Ramadan, bloated with zabzi polo and nibbling on the sticky sweetness of zolobia, it was decided.
The call to evening prayer rang out, only slightly dimmed by the roar of the Basiji's motorcycles that patrolled the streets in search of those defying curfew. As brothers we prayed in unison, repeating the verses of the Prophet, touching our foreheads to the stone each time. Allah witnessing our devotion took mercy upon us and reminded us to count the days. We sought a calendar, realizing that the newlywed's arrival was also the evening of Christ's birth. Worry beads clicked. Once again, the room grew thick with smoke.
The following morning we donned our coats and lamb's wool hats, heading for the Christian neighborhood. The city was dismal and the walk far. Snow had fallen days before and dirty clumps clung to the shadows. Finally, we came upon some scraggly pines leaning against the thick brick wall surrounding a vacant lot. In the years that followed, we brothers looked forward to this tree selection ritual, but this first time we traveled from shadow to shadow, our hats pushed low over our foreheads, our woolen scarves wrapped closely to hide our faces as we carried the Christmas tree for our brother's new wife.
---
Judge's Comments:
Brothers, more than any other entry, struck me immediately and lingered long after that first late-night read—for its distinct setting and fraught idle and open heart. In an era marked by intolerance and fear, writer Mary Wysong-Haeri depicts with elegant restraint a simple, sweet gesture of connection that buoys the soul.
Mary Wysong-Haeri received her MFA from Antioch University Los Angeles. Her work has appeared in Perceptions Magazine and The Manifest-Station, and is forthcoming in the Crab Orchard Review. She lived in Iran for a number of years and currently resides in Portland, Oregon.