by Bobby Wilson
Honorable Mention – Flash 405, February 2019: "Happily Ever After"
Experimental
---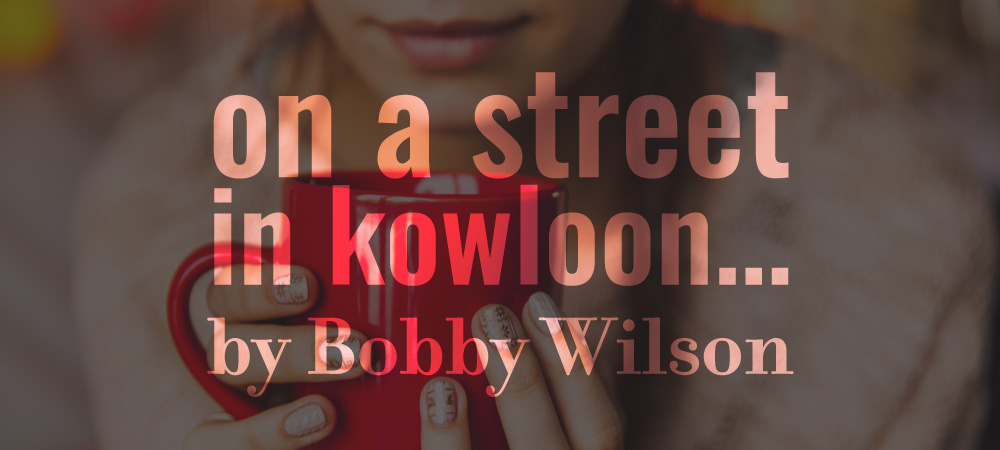 you will have two loves she said looking at me sternly, hrumphing so that the silky black hairs of her mustache rose from her upper lip, holding my hand with a mandibular grip, staring into my eyes she said one of these loves would stretch me across the baked caliche of the Mojave desert until I would become a black-haired Si-Te-Cah, a hybrid-calcrete golem, a Frankenstein (I know it was the doctor's name she said when I tried to interrupt) owned and operated (yes operated) as if by remote control or possession whichever you like, she told me it was up to the balance of science and whimsy in my soul how I interpreted her takeover of my person but that's what it would be, a takeover, she would come in and gentrify my life, taking first an old house but eventually bringing with her trendy breakfast places and vegan options and I would be fucked when artisanal toast made an appearance because by then I would be in love with the fabric of her neighborhood which combined the best parts of my old sad reality with the new exciting things I couldn't deny liking, I would be lulled to sleep by her charms, waking one day and realizing she could never leave me because that would be the end of it all, I would know then that she was the best and worst thing that ever happened to me and if she left I would go through all the houses in all the cities and smash up all of the glassware so there would be nothing but plastic and paper plates and many would be forced to drink piping-hot coffee out of their cupped hands, it will happen she said, she will leave and take a part of you with her, not for safekeeping, but for voodoo purposes, torture practices and other forms of malice and you will never ever take another breath that does not contain a particle of the question, where is she? she released my hand then and I rubbed feeling into my palm, stroked my mustache in ode to hers and tried a stern expression of my own, and what of my second love, I asked,
she will be the most perfect mug that holds the lukewarm brewed coffee that your life will have become she said and lit her cigarette.
---
Judge's Comments:
The allure of the fortune teller paints an expressive, gorgeous enrapturing look at the narrator's two great loves in this experimental piece. It feels both timeless in its sense of a man seeking out romantic advice with a fortune teller, but also highly specific and timely in its mention of things like "artisanal toast." Its comparison of an all-consuming love that leaves one bereft and a more mellow, less intense romance feels apt in looking at how we assess happy endings—and while one might be painted as a consolation prize, there's something oddly comforting about this story's resolution. The language here sweeps you up into the story and the headspace of these two great loves.
Bobby Wilson lives in China where he teaches English and writes. His creative non-fiction has appeared in the Longridge Review, Feminine Collective, The Dead Mule School of Southern Literature and Unlikely Stories. He spends most of his time reading, writing, studying languages, and cooking. He's married and owns a cat.