Honorable Mention – Flash 405, June 2021: "Alchemy"
Fiction
---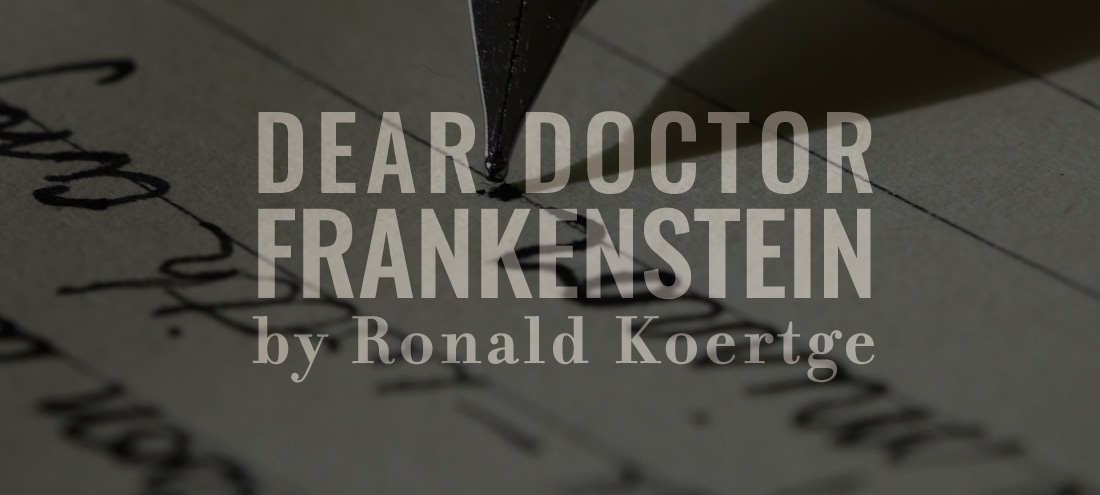 Dear Doctor Frankenstein,
I hope this letter finds you well. I see that you share an office with a chiropractor. Perhaps you are starting over again. I know what it is like to be misunderstood.
When I dropped by yesterday, it was raining cats and dogs. The receptionist said you weren't in. Of course not. Lightning is your bread and butter.
I have tried harnessing power from the simple outlets in my apartment but it is not enough. When I come to, sometimes my hair is standing on end, but that's all.
I have trouble making friends and struggle with constipation. I dream about more than sixteen milliamps. Only you have the lab for that.
I have seen other doctors and had to flee before they called security. I do not have to be a new Prometheus. I just want to be at ease among others at backyard barbecues, for example.
I am sure you will remember me. You are my father and mother. Will you look at your appointment book please and have the receptionist call?

---
Judge's Comments:
This is just lovely and hilarious. It also gives an actual literal voice to "You Know Who" who has gone on to create a life for themself to the point where they are engaged in therapeutic letter-writing. It's the "if you could write a letter to…" your parent, your ex, the complicated relationship person.
Ronald Koertge is the current poet laureate of South Pasadena, California.
Photo Credit: Aaron Burden