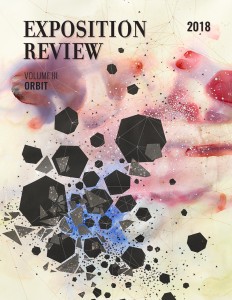 Exposition Review is thrilled to announce that Vol III: "Orbit" is officially live! After months of reviewing work across genres and our readers staying up long hours and editors passionately debating the merits of their favorites, we narrowed down our final pieces into this year's annual issue. It's full of some of the best work we've been able to publish.
You can read more about the process, the theme, and our tireless group of supportive volunteers in our Letter from the Editors.
To celebrate, we hosted a launch party at one of LA's most iconic bookstores: Skylight Books!
Continue reading "Exposition Review, Vol III: "Orbit" Launch" →